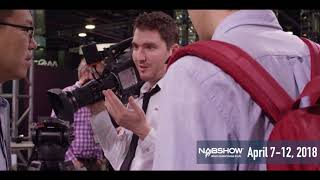 Mark your calendars - NAB Show returns April 7 - 12, 2018 to the Las Vegas Convention Center, Las Vegas, Nevada, USA
2018 NAB Show - April 7 - 12, 2018
NAB Show® invites qualified press to attend the world's largest event focused on the intersection of technology, media and entertainment.
23 February 2017
Enter the new digital ecosystem of media, entertainment and technology, where behavior and business have merged to redefine content, workflow and revenue streams. It's The M.E.T. EffectSM. A cultural phenomenon fueled...
22 February 2017
On March 1, Radisson Blu Iveria Hotel in Tbilisi will host the third Georgia Gaming Congress – the largest professional event for representatives of the gaming industry. It will bring together gambling market leaders, own...