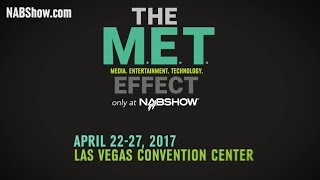 Enter the new digital ecosystem of media, entertainment and technology, where behavior and business have merged to redefine content, workflow and revenue streams. It's The M.E.T. EffectSM. A cultural phenomenon fueled by hybrid solutions and boundless connectivity that's changing the very nature of how we live, work and play. Join more than 103,000 Attendees from 160+ countries at NAB Show. Let's thrive.
2017 NAB Show Promo
22 February 2017
On March 1, Radisson Blu Iveria Hotel in Tbilisi will host the third Georgia Gaming Congress – the largest professional event for representatives of the gaming industry. It will bring together gambling market leaders, own...
07 December 2016
BEGE Expo was held for 8th consecutive year from 24th to 25th November, 2015 in Inter Expo Center, Sofia. Alberici Inc. is a leading manufacturer of electronic coin acceptors, banknote validators, money changers, hoppers, i...